The Gallery at LAWRENCE presents contemporary art in the context of migration and globalization. Whether paintings, photography, video, installations or design and fashion – there are no limitations to our media. Quite the opposite—interdisciplinary approaches that reflect intercultural ideas and concepts are highly welcome. Our curator, Petra Rietz, stands for quality and conceptual coherence—she herself being an educated photographer and longtime gallery owner, as well as an experienced exhibition organizer in Berlin.
The LAWRENCE Gallery is open during the restaurant's normal business hours.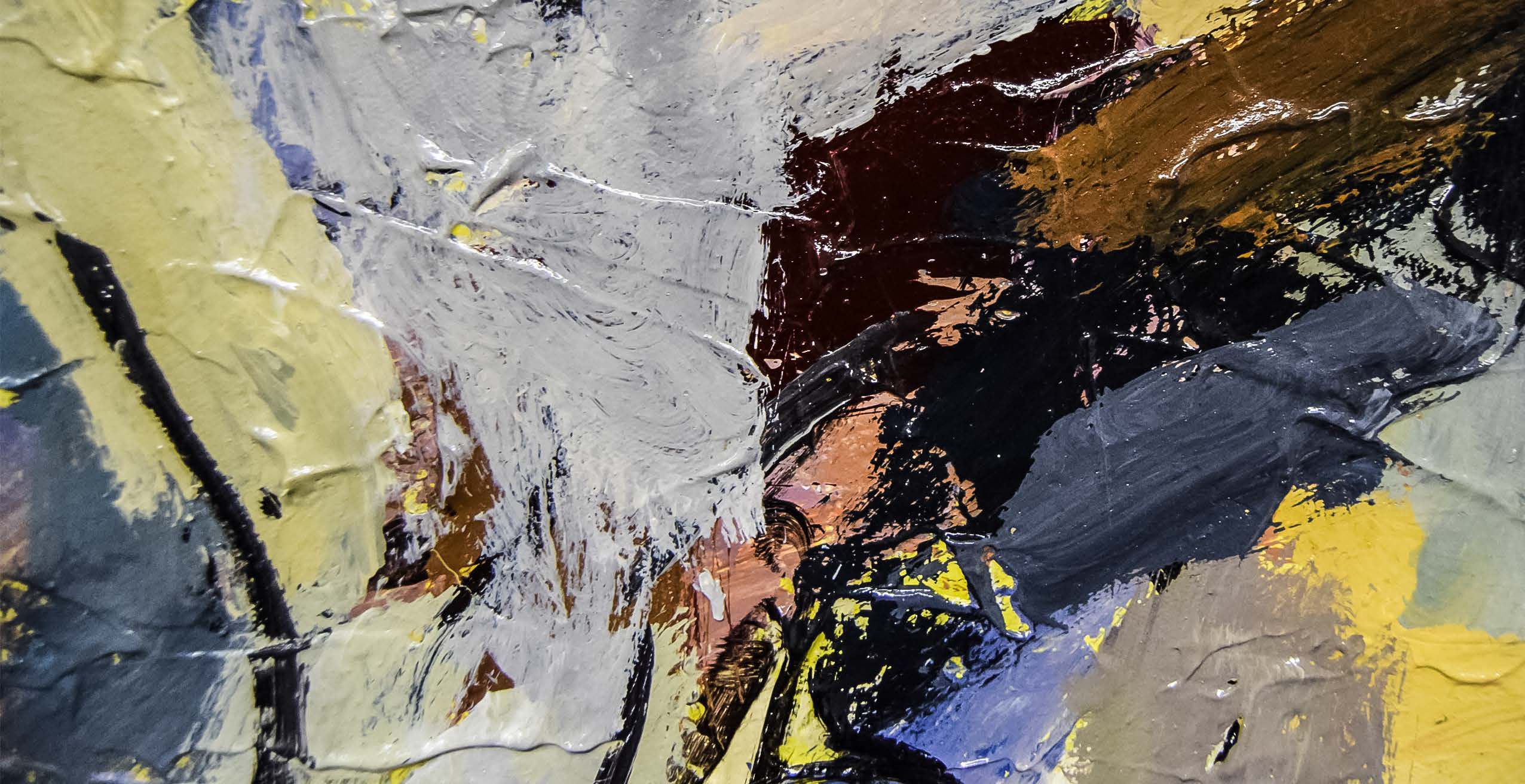 NACH BERLIN
Painter Anas Homsi's arrival in Germany
The Syrian painter Anas Homsi left his home of Damascus, lived and worked for three-and-a-half years in Beirut and has now been in Potsdam for two years. After solo shows in Beirut and London, his works will now be shown in Berlin in the LAWRENCE fanun GALLERY.
Anas Homsi understands how to create good out of complicated circumstances. Separating trash, waiting at a crosswalk, bringing his children to school at 7:00 at night – Anas knows the clichés and humorously notes: I'm new, but not too new. I know how to deal with Germans. I am now someone else.
These changes are clearly shown through his works in NACH BERLIN. His paintings from his time in Beirut are just as full of color as in his homeland, bright, almost figural elements are evident. It is difficult to see these images. Who made them? – says Anas Homsi. With his arrival in Germany, color leaves his works and they become completely abstract. Anas Homsi is a seismograph of cultures. Where is the sun? Where is the chaos in the street? – asks Anas Homsi, shaking his head. The truth of these clichés is baffling.
He adds: I like the new works.
The situation is fit to burst. Anas Homsi keeps this tension. He turns it into art, into movement, into experience, into beauty. The beholder is invited to immerse themselves.
February 10th through April 3rd, 2018
LAWRENCE fanun GALLERY
Daily from 10:00am on, free entry
Curated by Petra Rietz and Frank Alva Buecheler